Maastricht is the largest city and the financial and regional core in the south –eastern part of The Netherlands. The city attracts 3 million tourist every year and is also well known as a vigorous student city. Maastricht is well known for its lively squares, narrow streets and historic buildings. The entire city centre is a protected cityscape with 1.678 national heritage sites, the city has the most listed national heritage sites of the Netherlands after Amsterdam. Maastricht is a wonderful city to live in with an inviting and lovely city centre, historic buildings besides cutting-edge architecture and industrial heritage. The city is vibrant, not in the least thanks to the many students, and there are lots of things to do. Living in Maastricht? The city has a quite a bit to offer…
Since the Maastricht Treaty (1992) the city is known as the birthplace of the European Union and the 'Schengen Treaty'. It is an international city that opens up to young and old, to people from all cultures and backgrounds, for students and working people. Maastricht counts over 100 international institutes and organisations. And of course numerous tourists visit the city each year.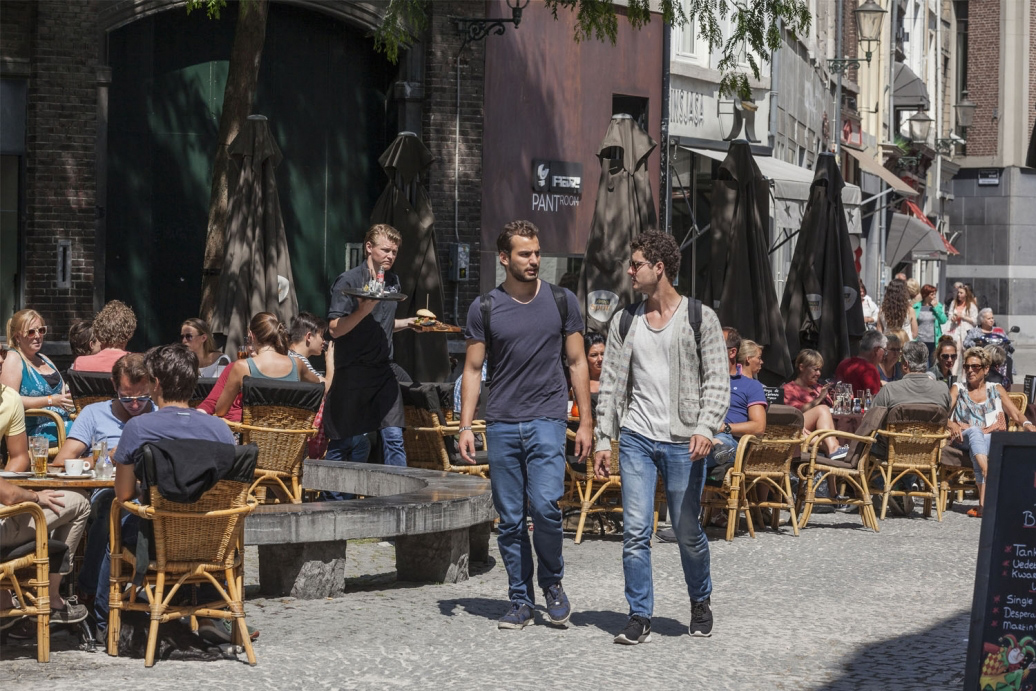 European melting pot of Latin and Germanic cultures
The city constantly surprises you
Maastricht is one of the most beautiful and most visited cities in the Netherlands and that is no wonder. The city surprises you constantly with its mixture of 17th century mansions and ultramodern architecture. The cobblestone streets, the impressive churches and wonderful squares.
4 million people in 3 countries
Ever since the Romains established the settlement Maastricht, over 2000 years ago, the town has been a melting pot of Germanic and Latin cultures. Now still, with its location in the heart of the Euregion where 4 million people live in 3 countries and speak 3 languages.
Getting involved
Maastricht involves its citizens in the development of the city and invites them to participate in meetings, for example of Maastricht-Lab where they can present their ideas on new initiatives. Everyone is welcome and can exchange thoughts and can debate about current issues.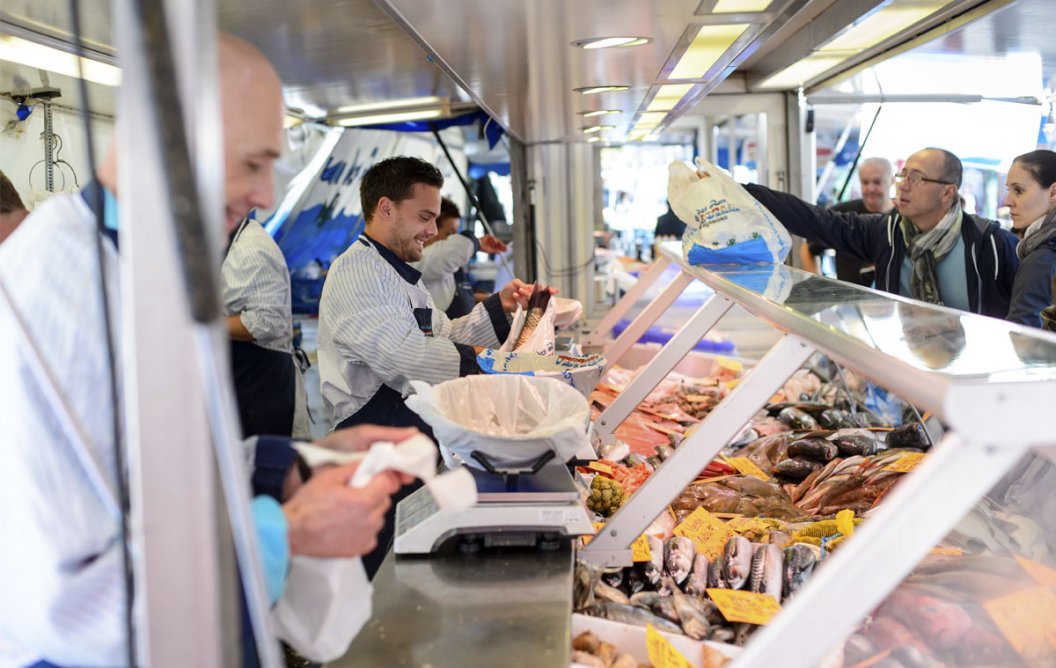 Wednesday and Friday is market day
Maastricht means good food
Maastricht offers several great biological stores, high-quality caterers, fantastic bakers, cheese stores and butchers. In the city centre, but also in the suburbs you will find shopping centres and supermarkets. There are also good night shops.
Market on Wednesday and Friday
Every Wednesday and Friday is market day on the Market square around the City Hall. On Wednesday morning the market is small but the offer is extensive. Do not miss the Friday market: a gigantic offer of vegetables, fruit, meat, and most importantly, a spectacular selection of fish.
Diversity and quality
Our German and Belgian neighbours especially come to Maastricht to buy fish on the Friday market. Nowhere in the region will you find fish of such good quality. And do try the many market (fish) stalls where you can grab a quick bite.
Another day, another cuisine
If you love food, you won't be bored in Maastricht, because you'll find at least one restaurant for just about every type of cuisine here. From Mediterranean classics, to Asian specialities, to the delights you'll only find here; and from Michelin-starred restaurants to wine bars to good old-fashioned pubs, Maastricht has it all.
The countless restaurants offer hospitality and quality for every budget. You will find Maastricht's restaurateurs eager to showcase local products, not only in traditional local dishes, but in exciting and original 'world cuisine' combinations. And don't miss the chance to visit some of the many unique dining opportunities in castles, estates, vaulted cellars, warehouses, and churches.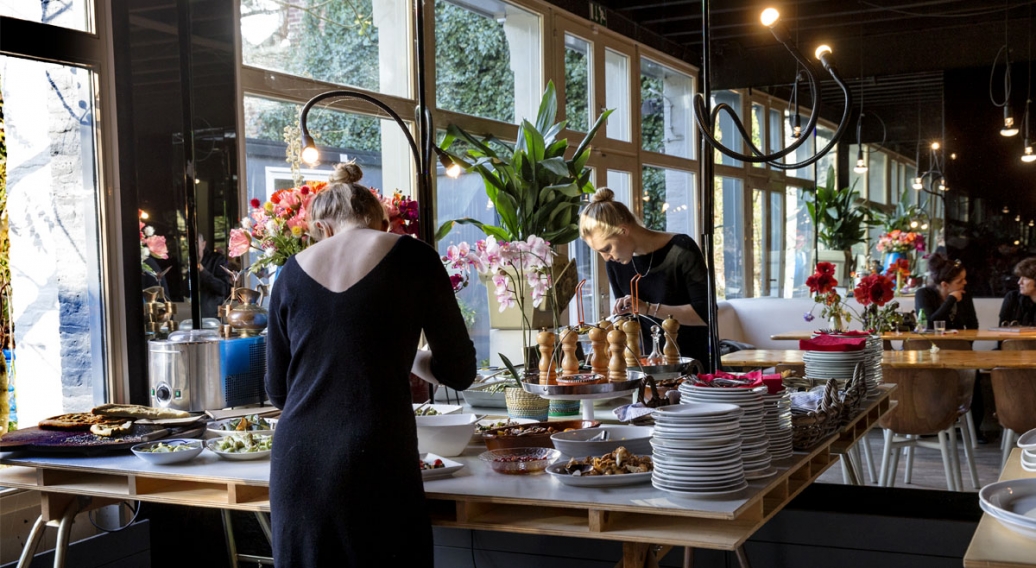 Bicycle, car-sharing, carpooling
(Almost) everyone rides a bike in and around Maastricht, so there is no lack of good bicycle shops. Whether you need a fixie, beach cruiser, carrier cycle or regular bike, new, second-hand or vintage, or your own bike needs repairing, you will always find the right shop!
In need of a car from time to time? In Maastricht you can use one of the eight Greenwheels cars at any time. How does it work: you become a member of Greenwheels, reserve one of the cars for the moment you need it and put it back in the same parking space after you used it. There are also many carpool initiatives ('Who needs a ride to Frankfurt, Amsterdam, Paris?') via special Facebook pages.
Highlights
15 museums
17 music venues
14 theatres
3 cinemas
Brussels at 1.5 hours (train), Amsterdam at 2 hours, Paris and Frankfurt 3 hours
8 airports (among which Brussels, Düsseldorf) within 1 hour (car)
220 km bordering on Germany and Belgium, 6 km on the Netherlands