There is more to life than work and study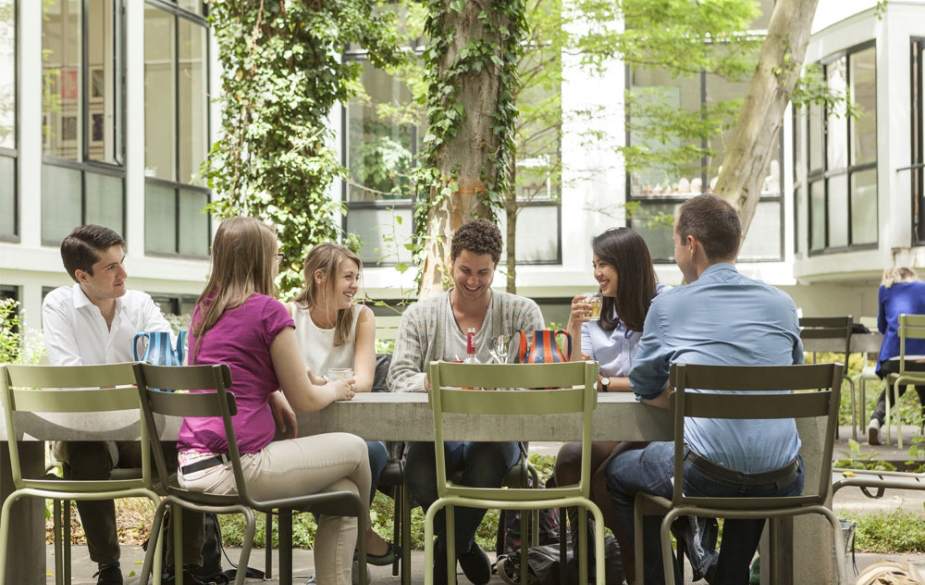 There is more to life than work and study, and for diversion and fun Maastricht is the place to be. The city offers a wide range of culture, from theatre to film (two cinemas and one film house), from opera to jazz. (Experimental) art, design and architecture in museums and presentation institutes.
Green city
Maastricht is a green city and then we don't even take into account the beautiful nature around the city. A quarter of an hour on your bike and you are in the middle of the hilly countryside with its impressive natural sites.
Stadspark
The Stadspark, with its historic walls and bastions, where you can take a walk, lie on the meadows or feed the ducks. On sunny days, this park is full of students who sunbathe, study, make music or chill with a pizza and a bottle of wine.
Playground Fort Willem
Close to the Frontenpark is playground Fort Willem, a great place to visit with the kids for climbing, playing in the sand, and paddling in the water.
Frontenpark
A totally different type of park is the Frontenpark: a spectacular nature reserve, bordering the city centre. The Frontenpark consists of the Lage Fronten with important historic fortifications and extraordinary animals and plants, and the Hoge Fronten, a slightly rougher area that will be incorporated in the Frontenpark. This is the only park so far up north in Europe where you will find the wall lizard; they live on the walls of the old fortifications and are a protected species. Besides the beautiful historic fortifications, the Frontenpark also offers modern art and culture in the industrial heritage buildings that surround it.
The city regularly invites organisations to present activities on this old industrial site, such as the former Gashouder (Gas holder) where the INKOM organised a huge party this year. That way, we are all actively involved in the further development and destination of the area.
Sint-Pietersberg
And then we have the Sint-Pietersberg, a unique nature reserve on the outskirts of Maastricht. There you can take long walks by the marl pit, admire an eagle owl valley, an old fortress, big woods and meadows. The Sint-Pietersberg has animals and plants that you would normally only find in southern regions, an enormous variety of butterflies and lovely orchids. Bring an impressive visit to the 80 km long caves, a subterranean network of 8000 corridors, under the Sint-Pietersberg. But only do that by taking a tour with an experienced guide.
Fortress Sint Pieter
The mountain has more to offer than nature, namely a wealth of monuments: Fortress Sint Pieter, the Lichtenberg Estate and the Zonneberg Estate. The Sint-Pietersberg marks the end of the cultural-historical walking route Pieterpad.
Athletic Maastricht
Sports enthusiasts find what they're looking for in Maastricht
First of all there is of course UM SPORT that offers over 50 different sports to students and employees. You can choose from a wide range of classes, from Zumba and ClubPower to Frisbee and Capoeira, and from Muay Thai to yoga. UM SPORT has a fitness area with cardio and power equipment, where you can exercise on your own or with an instructor.
The UM Running and UM Cycling communities organise training and activities for beginning and experienced runners and cyclists. Via UM SPORT you can hockey, swim, play soccer, rugby or tennis, do gymnastics, row or boot camp in the sports associations for students and employees.
UM SPORT not only have an ultramodern sports centre with fitness area, group class studio and big sports hall, but also squash courts, a climbing wall, three large gyms, 175 Learning spaces and a sports café.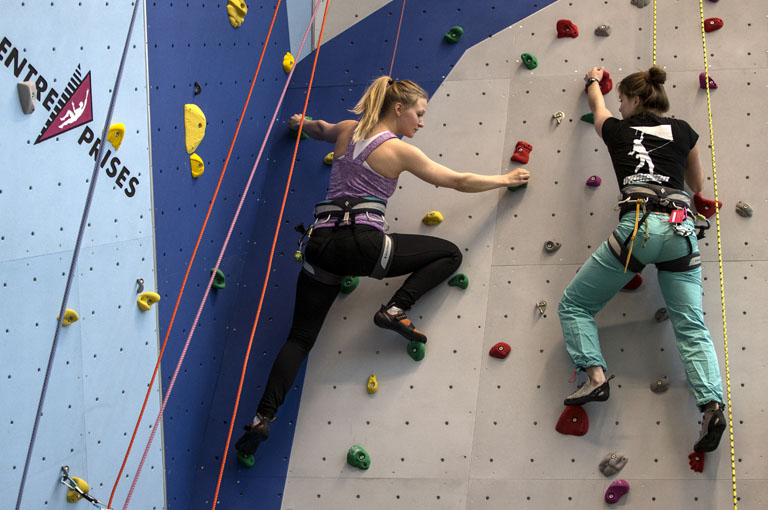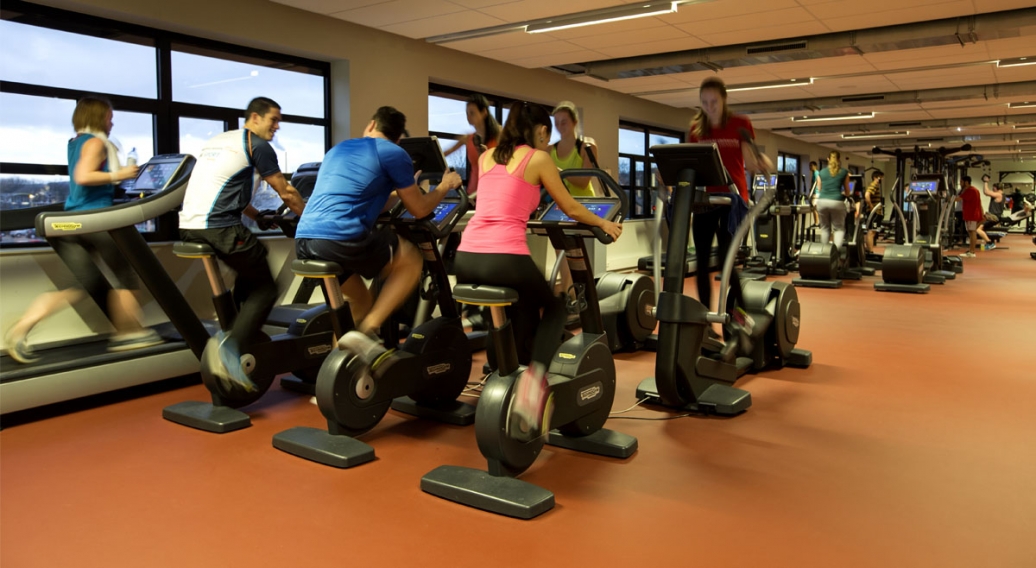 Exceptional University Sports Centre
UM Sport is accommodated in the recently opened University Sports Centre. There, you don't only choose from 35 indoor activities, but you will also find 12 student sports associations. It has a fitness area with cardio and power equipment where you can exercise alone or with an instructor and a climbing wall. Besides the wide sports offer, UM Sport also offers services to its members, such as a free physiotherapy consultation.
Extraordinary – and unique in the Netherlands – is that the sports centre not only offers many sports facilities, but also learning spaces. Students can study before or after a training or work-out in one of the 175 learning spaces or use the projection rooms to work with other students on a project or assignment.
Arts and culture
Maastricht is much more than André Rieu
There are museums, theatres, cinemas, a film house, art galleries, a fine arts academy. And of course TEFAF, the largest art fair in the world. We have theatre and music companies, choirs, the Studium Generale of the UM with interesting lectures, TedX, Pecha Kucha and Sphinx Debate Centre. With Kumulus or other organisations in the city (and even across the border in Belgium and Germany) you can take art or music courses, or you can join one of the many amateur bands. Are you in to cooking, then visit one of the many cooking studios in Maastricht or learn to bake Limburg 'vlaai' in the Bisschopsmolen (mill) in the heart of the city.
For contemporary and ancient art you visit the Bonnefanten, beautiful museum in a striking building, designed by architect Aldo Rossi. Marres, House for Contemporary Culture, presents a wide programme on experimental art. Bureau Europa, platform for architecture, design and fashion shows you everything about design and architecture in a changing world. The Museum aan het Vrijthof presents the art and history of Maastricht. In the Natural History Museum you travel through time.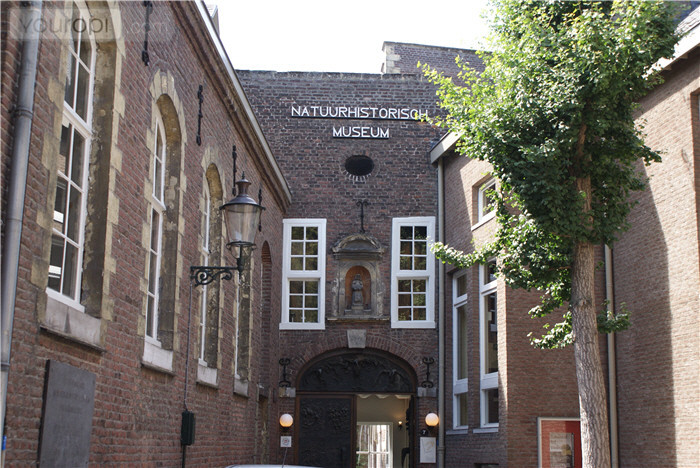 Going out
Maastricht is famous for its very rich social scene, especially the many restaurants. These beaneries provide different meals, from a simple student-meal to a six course diner. Nowhere in the Netherlands is the density of bars as high as in Maastricht. Furthermore, the offer of bars is very diverse, from trendy lounge bars to pubs. When the first rays of sunlight touch Maastricht, all the terraces of Maastricht are immediately filled, whether it is the Vrijthof, 'Onze Lieve Vrouwen' square or the Markt. Next to all these bars, there are many other possibilities to go out in Maastricht, such as visits to the cinema, museums, theatre and churches.
During your student life you have enough possibilities to explore everything that Maastricht offers you!